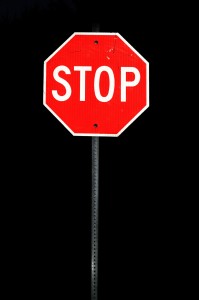 Have you ever heard of a pillow princess?  Have you ever been in a situation where you felt that your lover was being lazy, possibly pumping away for a whole minute?  Are you the person lying on your back enjoying the ride all the time or being too goal-oriented to change your sexual course?
The thing is, we all have our lazy moments, but being lazy all the time can be detrimental to your sexual health.  Just because you're having sex doesn't mean that you're going to be burning calories, but the fact of the matter is, having an active sex life helps to combat any negative stressors in your life.  How many times are you breaking a sweat during sex?  How many times do you feel your heart beating so fast during sex?  How long does a great session of sex last for you?
And I'm not saying that you need a partner to achieve all these things.  How many of you do this during masturbation?  The more active you are with your masturbation sessions, the better.  This is why I encourage most women to limit the use of their vibrators (if they have them) – sometimes it fosters lazy love-making when they become involved in a sexual relationship.  Some people get frustrated with the amount of time that it takes to achieve an orgasm, but if it's good enough, it's worth the wait.  The orgasm is worth the effort.  Comparatively, we all put in work to do things that we want to achieve.  No matter what the details are, manifesting the best things take effort.  It's a beautiful process to enjoy, so enjoy it!
However, that's not the real point of this post.  You know I'm all about the lessons, so here are some quick tips to help you (or your lover) to be more active in the bedroom.
Get off your back! Although this is probably the most comfortable feeling for a lot of people, the first way to be active is get up off your back!  That means, think about standing up or moving around or venturing into another space.  From balconies to chairs, think about the many ways that you can accomplish your orgasm by being off your back!
The ceiling will always be there, so what new scenery are you going to get into today!?  Get off your back and put your back into it!!
Exercise! I can't emphasize this enough.  You have to get active by exercising.  Once you start exercising, you start to feel more sexual and when you start to feel more sexual, you start being creative and when you start being creative, there's no limit to what your sexual life can look like!
Go sexercise today!!!
Change positions often! Sometimes we get used to the same positions over and over because we know these are the positions that can help us to achieve the orgasm we want.  However, if we become more conscious about how long we are in a position, then being on your back isn't that bad.  Once you start changing positions, you learn new ways of being sexual with yourself and with your partner.  Otherwise, you might not discover all the ways in which you can have an orgasm.  This is where you can transcend sex!  Moving sex beyond a plain that's beyond the ordinary, beyond the usual and transcending on new frontiers!
What new position are you going to do today!?
Remember, it's better to be active than sexually lazy any day!
Cheers to your sexual success!