As some of you know, I presented at a lot of conferences in July and had such an amazing time.  Feel free to check out my company Instagram and my personal Instagram to see those lovely pics!
All of these conferences contributed to something different to the sexual freedom movement, and I was proud to be a part of them!  Here's my brief report on my sexual voyaging in July!
Poly Dallas Millennium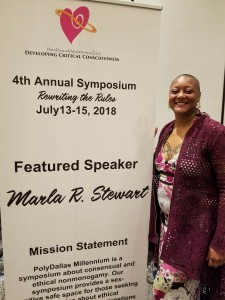 Poly Dallas Millennium is a polyamorous conference.  There are mostly academicians and sex educators that specialize in polyamorous relationships.  Last year, I talked about my Master's Thesis research about folks of color who identified as polyamorous and ended up being in the Dallas Observer.  This year, I ended the conference with a Town Hall Meeting, so I was able to enjoy a lot of the conference.  Ruby Johnson, the creator of Poly Dallas, had drink tickets that we could use throughout the weekend, so I definitely had a great time experiencing that. Throughout the conference, there were some great workshops and I really felt that a lot of the workshops contributed to the larger body of knowledge around polyamory.
However, the sexual voyaging came in when Dirty Lola did her Sex Ed A-Go-Go, as well as the live demos that were created for the night time crowd.  One of the most fun demos that happened was a live blowjob demo from Self Serve Toys from Albuquerque, New Mexico.  The crowd was great and the tips were phenomenal.  Her enthusiasm giving the blow job, first on a real life penis, and then with her favorite dildo, were equally great!
Poly Dallas Millennium gets better and better each year, so I imagine their 5-year anniversary will be great!  When you get a chance, check out the pictures on IG or Facebook to see what the conference was like!
Exxxotica Miami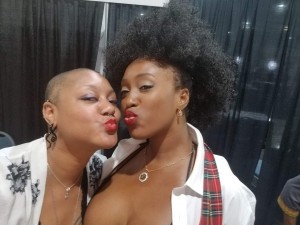 Because of my relationship with Tyomi, she was able to put me in the lineup at Exxxotica Miami.  I did two classes: Spank Me, Slap Me, Choke Me and Pussy Pleasing & Dick Teasing.  They were both full (standing room only) and it was amazing to see everyone participate.
If you haven't been to an Exxxotica convention (they are all over the country), it's a huge convention that features porn stars, webcam models, and kinky folks.  It's equipped with a dungeon and all day long that they have main stage performances, as well as educational seminars.  There's vendors for just about everything related to sexuality and it's truly a unique experience for those folks who want to learn more about the adult industry and maybe even get a little spanking in!
Naughty in Nawlins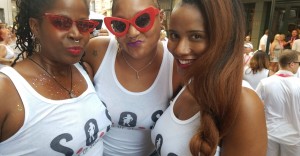 Fortunately for me, JonGunnar was able to fit me into the schedule at Naughty in Nawlins, where I got to present my super full Advanced Flirting & the Art of Pussy Pleasing.  The class was absolutely fantastic, but was even more fantastic was the people.  Naughty in Nawlins is for folks who are super free with their sexuality; they mostly come in the form of swingers, polyamorists, kinksters, and overall, folks who love to explore different kinds of bodies.
One of the best moments I had was being in the Sexual Freedom parade and being escorted along the streets of New Orleans.  Jet Setting Jasmine & King Noire allowed Taylor and I to join them on their float as we threw beads out to everyone who was watching.  There were many signs that people were holding up and I was so proud to be part of a group of amazing people who were open and willing to be out and proud about how they express themselves sexually.  I believe that being authentic is the best way to live your life because you only have one, so you might as well live your best one by being genuine!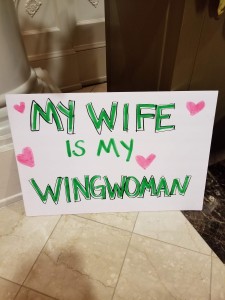 One of my sexual voyages had to do with the exploration of the dungeon.  I got to spank this beautiful Black woman with a flogger and it was absolutely amazing.  The Naughty team has a bunch of different kinds of getaways, so I recommend you going to one when you get a chance.  Remember, it's couple-oriented, so the majority of folks will be swingers.  As long as you're cool with that, you'll have a great time!
Overall, all of these events contributed to reaffirmation that we are moving forward when it comes to enthusiastic consent, lifestyle/relationship acceptance, and sexual freedoms.  I highly suggest you check them out!
Cheers to your sexual success!