Enhancing Your Erotic Writing Skills w/ Fiona Zedde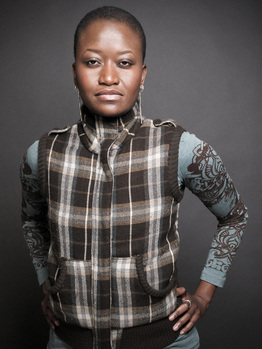 Themes:
Taste, Touch, & Tempt: ​Writing with the Senses
Put it in your mouth and tell me what you taste… For this workshop, we will let our fingers and tongues guide our pens, learning how to create vivid sensual descriptions using the five senses. Come prepared to taste, touch, and tantalize.
The Kink and I: Writing with your Inner Pervert
Ball gags, butt plugs, handcuffs, oh my! Do you love kinky scenes but don't know how to write them? Or do you just want to create kink in the company of other potential perverts? Then this workshop is for you. Join us for an interactive kink and write session.
Do you have an interest in erotic writing? Have you written erotic stories or maybe you want to learn how to write them? In this seminar, we are going to extend your learning capacity and teach you how to write an awesome erotic story or poem and possibly perform them for the group! Fiona Zedde (fionazedde.com), creator of several successful erotic novels will be there to give us some tips while Marla enhances our skills with various somatic techniques and tips. Remember to bring a journal to write in! ​​
F**king in Public:  Writing Sex on the Road
Do you like sex on a train, in a plane, or how about an automobile? Whichever way you want to take your sex on the road, we're here to guide you to create that perfect fantasy, or instructions for your lover.
Writing the Sex You Want
"My darling, tie me up with soft leathers, rub me down with scented oils, put your mouth on that place that makes me scream your name." In this session, you'll tell your lover what you want, write lust notes, explicit anniversary demands, or maybe an outline for a day and night of adventurous sex to add even more spice to your relationship. Whatever your fantasy, need, or skill level: come.
You can book this workshop for up to 10 people!
The Art of the Strip Tease
She'll take her clothes off slowly so you can see everything. Watching her shapely and sensual figure, you'll learn the art of the literary strip tease, taking off piece by piece to tease and arouse your reader, your lover, or even a stranger.