6 Shades of Play: Your Erogenous Guide to Orgasmic Pleasure
Join us for a full day of all the sexuality you can stand! Six amazing Sex Goddesses will present, inform, educate and delight you in all areas of sex and sexuality. This one day conference is for both women and men of all sexual proclivities.
We will host you at the most stunning and serene location just outside of Atlanta on June 18th. A place where you can focus…on you and your most deepest desires.
We'll start the day with light refreshments, a full lunch will be served and ending with a cocktail hour and perhaps some time to 'play' with your favorite Sex Goddess…or two…or three!
There is limited seating at this intimate event and we want you…there!
* workshops * vendors * food * drinks * live demos * raffle * swag * livestream *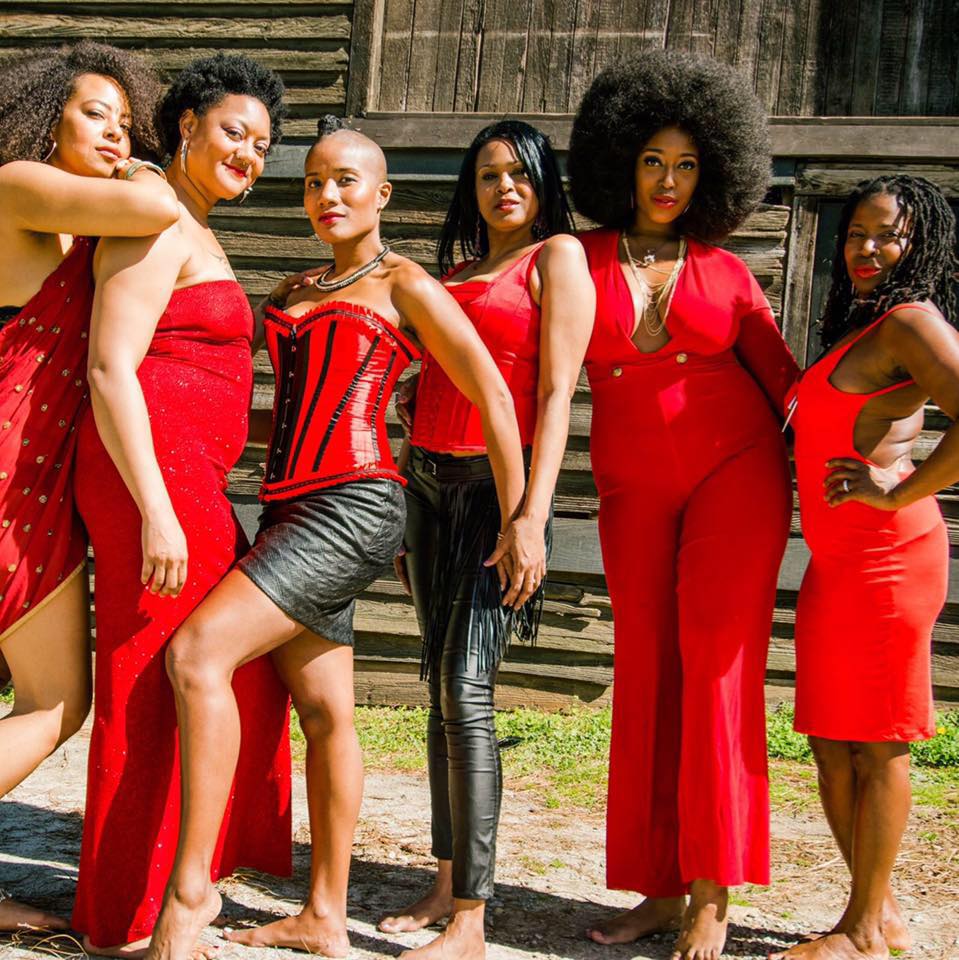 Are you a sexual enthusiast who loves to learn something new? Do you want to learn how to push your sexual boundaries and open yourself to new and unique experiences? Whatever reason you have, this is the event to attend for an incredible and sexy event. Our sisters consist of Taylor Sparks of Organic Loven, Tiffany Janay of Organic Blood, Jet Setting Jasmine, Parish Blair of Mindful Living Media, and Marla Renee Stewart of Velvet Lips, who are bringing you an event you can't miss. Get sexy with the sisters as you indulge on this incredible erotic experience.
Workshops with Live Demos
You Put Them Where?! Self pleasuring With Crystals – Tiffany Janay
How to Make Good Pussy, Better: Loving yourself organically and Liberating your flat sex life! – Taylor Sparks
Normalizing Fetishes – Master Fetish Trainer Jet Setting Jasmine ft. King Noire
Mastering Orgasmic Manifesting – Parish Blair
The Cunning Linguist: Pursuing the Art of Pussy Pleasing – Marla Renee Stewart
*Date TBA *
SOS Activity Release of Liability and Indemnification Agreement