With Velvet Lips, you can find the right fit for you.  From individual series to sexuality seminars, we want to help you get to know yourself and discover the latest and greatest sexual topics and techniques to build your sexuality arsenal.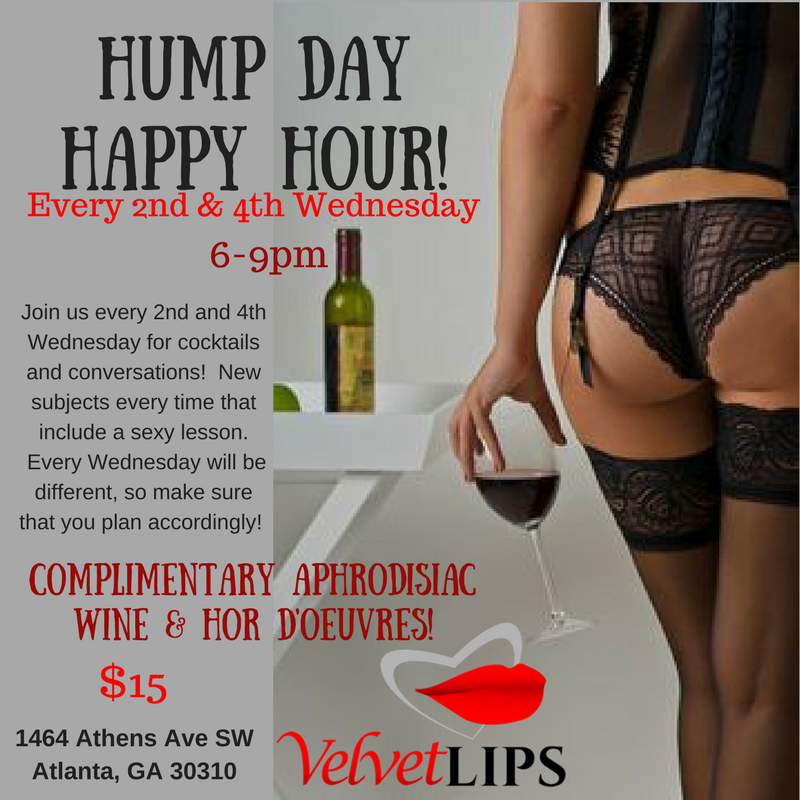 Join us every 2nd and 4th Wednesday for our Hump Day Happy Hour!  Every week will be something different so make sure you follow our Facebook page to see what we'll be talking about that week!
June
June Specials
Goddess Sadie Hawkins is a lifestyle professional FemDom of color and has over 13 years in the lifestyle and is a Master in many forms of BDSM & Power Exchange dynamics. She is home based in Phoenix, AZ via Atlanta, GA. A fourth-generation West Indian Medicine Woman and FDA certified in 2006, as well as an ordained Minister holding a position of Alchemical Healing & Shamanic Priestess functioning in a Native American and Afro-Caribbean Obeah tradition for over a decade. She is CEO of Sensuous Sovereignties, Sadie's Herbal Remedies, Carib X Counseling LLC, & Head Mistress / Owner of Secret Shangri-la Arizona.  Goddess Sadie is an active member of APEX, Executive Mistress of ONYX Pearls SE, MAsT Phoenix and serves as Executive Mistress of ClubFEM Arizona Chapter. She performs rituals and ceremonies nationwide, is a Kink Aware Sex Educator, Therapeutic Consultant, Psychosexual Intimacy Coach, Mentor, Corset Distributor and Polyamory Activist. She's a Professional Domina, Fetish Model and Fetish Performance Artist. She has served many groups, appeared on and directed many internet and talk radio shows and is a lifelong advocate of Sex Workers Rights.
Check out our past events on FB!