With Velvet Lips, you can find the right fit for you.  From individual series to sexuality seminars, we want to help you get to know yourself and discover the latest and greatest sexual topics and techniques to build your sexuality arsenal.
 Southern Bash!
The Southern Bash is a 10 year running event that caters to the queer BDSM and leather communities. This year we have several well know community members teaching classes including Madame Mademoiselle Ceci, 2014 South East slave fayrie, Nic and Alex from Alabama, girl Kim, Mistress Medusa, Sir Blue and many others. The event includes over 20 classes with focus on these this community and it's needs, the package also includes meals for 2 days and an amazing kick off party and play party. The event package is 95.00 before 1/15/2015 and 105.00 until 2/15/2015. Please email SouthernBash@gmail.com for more information.
I'll be performing at the play party on Feb. 28th at 9pm and the tickets are $35.
March Polyamory Munch & More!
Join us for our FIRST Munch n More on March 7th at 2pm @ Mexico Lindo Restaurant in Mableton, GA! This is a monthly gathering, sponsored by InfinityCon and Poly Southeast, focusing on learning about non-monogamy and building connections in our communities. The Topic:
Real Connections: Catering and Embracing Love On All Sides
Have you been interested in someone and found it difficult to connect with them and didn't know why? Learn new ways of communicating with folks by practicing the Seduction Learning Approach©, discovering yours and their love languages and combining the two for a new and effective way to communicating with lovers, friends and even family members. Munch, learn and practice a new way of being!
 Velvet Lips ON AIR presents Devi Ward!
Join us March 15th as we talk about instrumental ways to enhance your Tantra experience.  Whether you are a beginner or not, this discussion will help you tap into your most sacred spiritual and sexual energy.  LIVE Google Hangout ON AIR is March 21st at 2pm est: https://plus.google.com/events/c2qr9m2s5cfkksu8t0d67kock9k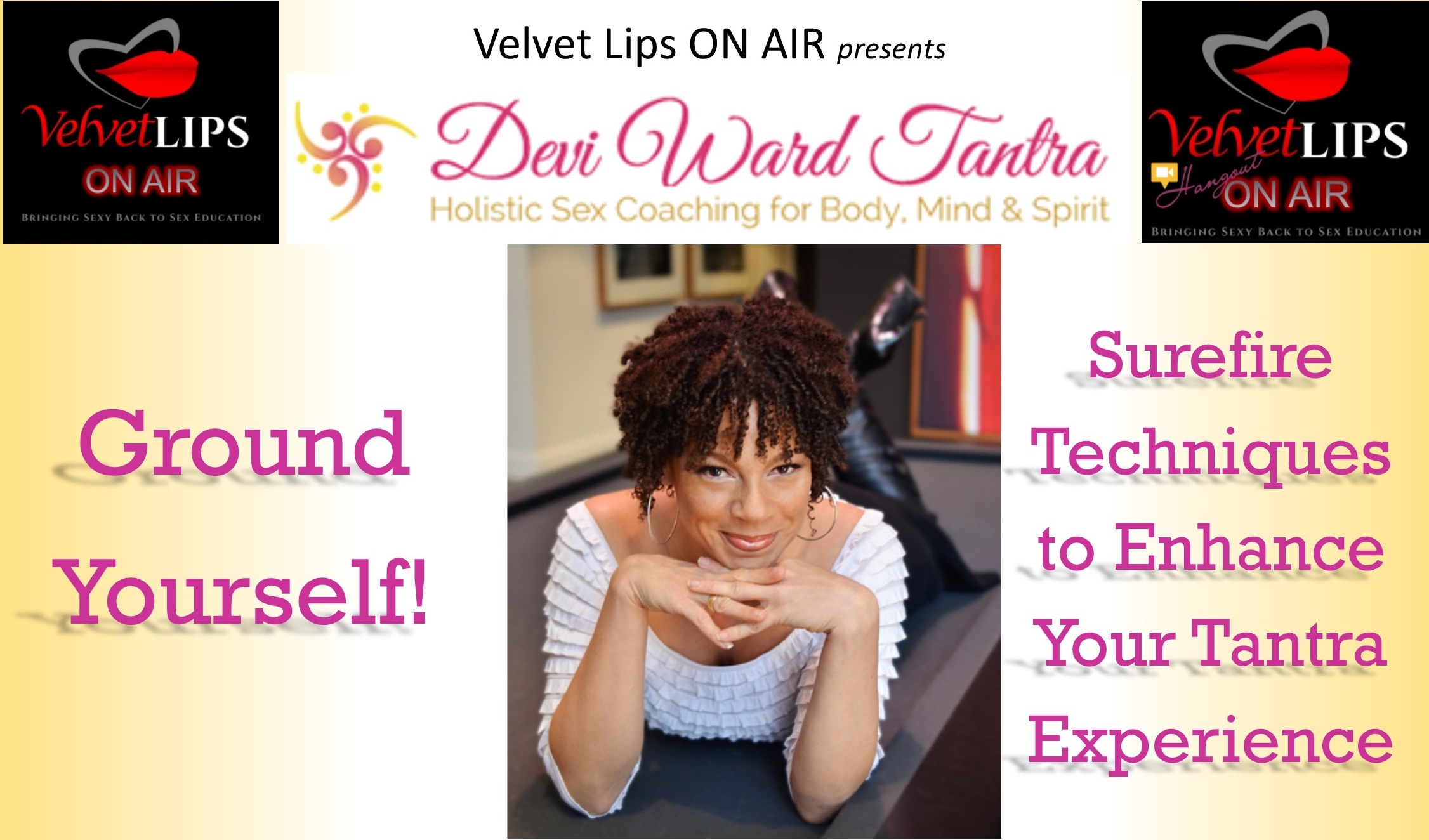 Devi Ward is an internationally recognized Tantra and Female Sexuality Expert, Certified Tantric Healer, Certified Reiki Practitioner, Tibetan Tantric Dakini of the Shangpa Kagyu Lineage, and one of the first Westerners qualified to teach the Secret Tibetan Five Element Sexual Tantras, which stem from a 2,600 year old lineage of Tibetan Tantric Buddhism. She is an Author and Radio Host of Better Love and Sex with Devi Ward, airing live Thursdays at 7pm PST, on Contact Talk Radio.
Her personal journey from Stripper, to Monk, to Tantrika enables her to call upon her own experience of profound life transformation through Tantra and sexual healing. As a survivor of sexual abuse, Devi provides down-to-earth, experience-based insight into the areas of sacred sexuality, spirituality, Tantra, and sensual empowerment for women.  She has had extensive training in Non-Violent Communication and has been facilitating Meditation and personal growth workshops since 2000.
Devi has been featured as a Tantra and Female Sexuality Expert in countless articles, and over 30 different radio and television networks world-wide including; Playboy Radio, Men's Health Magazine, CBS, NBC and Rogers TV. She is a featured Female Sexuality Expert in Gaberielle Anwar and Catherine Oxenberg's upcoming documentary"Sexology".
www.deviward.com,www.authentictantra.com
She is a host of Better Love & Sex w/Devi Ward which is heard LIVE Around the World on:Contact Talk Radio,Upsnap Mobile & Xiia Mobile and available ITUNESand PODCAST
Connect with Devi Ward on Facebook!
---