Velvet Lips is Atlanta's first sex-positive sex education venue offering workshops and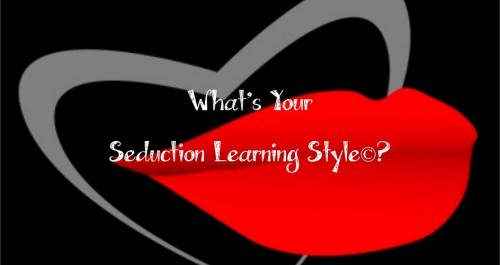 intensive coaching.  We combine effective academic learning techniques with somatic sex techniques, sexological bodywork and other techniques to foster personal discovery, open dialogue, and increase sexual awareness, as well as improving your mental and physical sexuality arsenal. Whether you are a survivor of sexual trauma or looking for ideas to rev up your sex life, we are here to provide safe and sound advice for your sexual future.
Take the quiz by clicking HERE or on the image to find out what your Seduction Learning Style© is.
Our vision is simple:
We are here to educate and empower people of all ages to take control of their sex lives and fulfill their sexual wants, needs and desires.
Our sex-positive methods encourage people to be open with their sexuality and foster dialogue that will help them to continually grow in all realms of sexuality.  In addition to using somatic sex education and sexological bodywork, we use our well-known Seduction Learning Approach© to guide people in the right direction.
~We Teach People How To Touch People~
What is the Seduction Learning Approach©?
The Seduction Learning Approach© is the method where we combine academic learning with intentional erotic techniques to provide the best quality experience when effectively communicating with people. We use a combination of somatic sex education and sexological bodywork for additional ways to provoke erotic intention.
Somatic Sex Education is using hands-on teaching techniques to help individuals, couples and groups with discovering their sexual power, overcoming trauma with sexual healing and revealing their hidden pleasures.
Sexological Bodywork combines breathing techniques, touching, erotic sensing and masturbation coaching to increase sexual awareness and tantric embodimen
Events, Workshops & Services